creatives and storytellers
It's more than a space to have your pictures done. At Studio North, we are here to help you bring your creative dreams to life so you can capture the moments in a way that beautifully tells a story.
Studio North MKE is a bright photography studio for rent in the heart of Milwaukee. Drenched in natural light from its massive, South and West facing windows, the 1920's-era industrial space is modernized to optimize the space while keeping its original details, including an exposed brick wall.
Studio North is cooler than a conference room and larger than your apartment. Established to lend warmth and intimacy, the studio is designed for clients to create and connect, host business engagements, and meet your photo production needs. Problem-solvers and creatives themselves, the owners have formed a genuine, inviting space where people from all industries can create with ease and flexibility.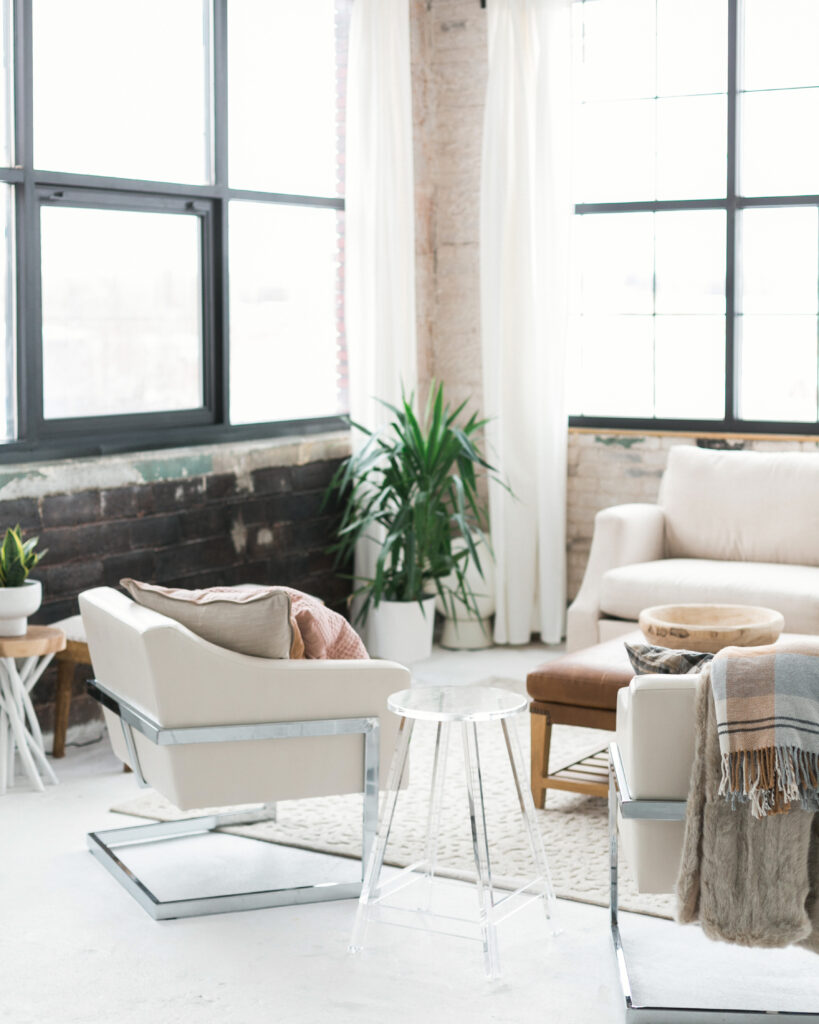 "Studio North is SO amazing. I cannot say enough great things about the space and the owners.
As a photographer, I think that they have literally thought of everything for creatives who use the space. They have included everything you might need. The owners are also SO nice and very accommodating! The natural light in the studio is absolutely amazing and there is so much variety for photographers and other creatives to use within the space.
If you are looking for a creative space, this is it! You can book our studio any time that is available. If you plan on utilizing the studio more than 10 hours within a year on the weekends or 16 hours during the week you save immediately!